Érik Desmazières
Artist's Books
Artist's books are illustrated with original prints. For catalogues raisonnés and other books with
reproduced illustrations by Desmazières, see the Catalogues page.
Le Prince pluie
Illustrated with three etchings with aquatint. Signed and numbered on the justification page.
Text by Maxime Préaud. Format of slipcase: 20 x 29.7 x 2 cm. Edition of 75 ex. on wove Arches (1-75/75) + 10 ex.
on wove Arches (I-X/X). Printed by Michel Duplain at Atelier de Taille Douce, Saint-Prex. Edition:
Manière Noire, Vernon, 2009. $1,200.
To order any of the following, email us at fitch@fitch-febvrel.com or call 914.271.2166.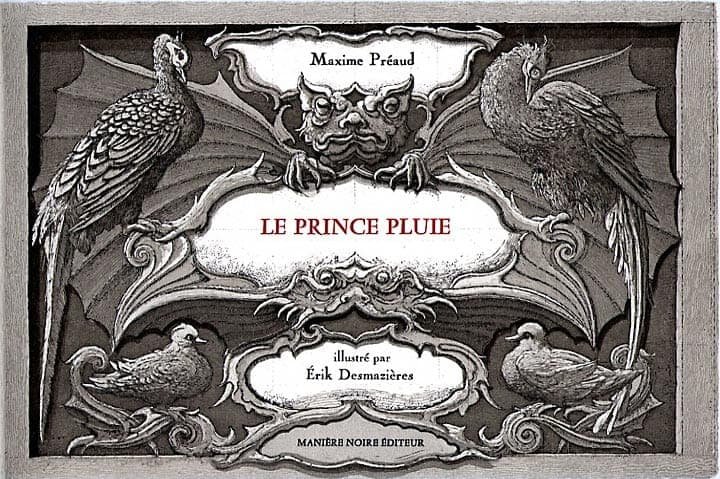 Titre – frontispice
(Fitch-Febvrel 209)
19.2 x 28.6 cm. (printed to sheet edges)